Facing Serious Criminal Charges?
Put an Experienced Criminal Lawyer on Your Side
Dealing with the state and federal criminal justice system can be overwhelming. Pressure is applied and promises made by the police and by prosecutors, so that they can close cases and notch wins. In many instances, the people they put in prison are innocent. In others, those people have made serious mistakes but deserve a chance to redeem themselves – something they cannot do while spending years behind bars.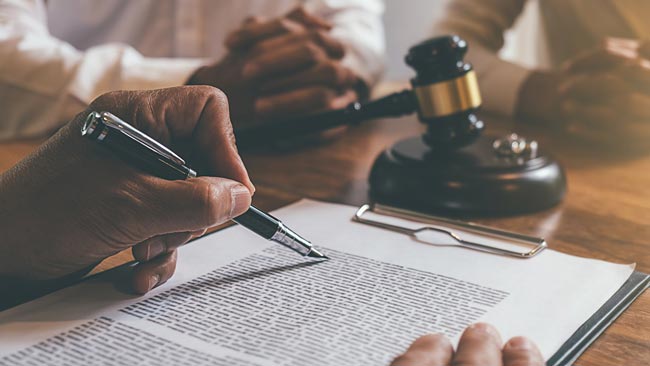 Prosecutors have lots of resources on their side, including teams of assistants and easy access to information from the police regarding your arrest. You need someone on your side: criminal lawyer Robert Dunlap. As head of Robert Dunlap and Associates, PLLC, Robert has more than two decades of presenting tough and tenacious legal defenses for his clients. He examines the details of every case carefully, then uses a combination of fact-based analysis, a thorough knowledge of the law and a passion for negotiation and litigation to get his clients the best results possible.
Charges We Defend
Robert Dunlap is ready to take on your case. He has established a track record for successfully defending clients who have been charged with:
Assault & violent crimes
Disorderly conduct
Drug & alcohol offenses
DUI/DWI
Firearms violations
Fraud
Homicide
Internet crimes
Juvenile crimes
Sex crimes
Traffic tickets
White collar crimes
How It Works
During your initial consultation with Robert Dunlap, he'll review the facts of your case, give you recommendations and tell you what you can expect. Going forward, Robert and his team will guide you, keep you informed and provide you with the vigorous defense to which you are legally entitled. They will meet every single week to discuss your case.
Contact Robert Dunlap and Associates, PLLC Today
Don't take chances with less-than-stellar legal representation. When you're dealing with the possibility of jail or prison time, fines, driver's license suspension and job loss, you need the help of a serious criminal lawyer. Call Robert Dunlap and Associates, PLLC at (304) 255-4762 or fill out the online form to schedule an appointment.